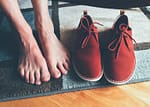 Flat Feet – Pes Planus
01.13.2021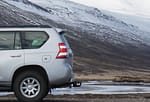 Physiotherapy and ICBC
05.17.2021
Sometimes when you have high arches, it can be difficult to "stay on the balls of your feet" for long periods of time. Our expert chiropractors and physiotherapists can help with assessing in what we can do to help alleviate your foot pain!
What can we do?
High arches can cause instability up the lower limb kinetic chain. It's very important to make sure to check the feet for any issues up the lower limb. Pes cavus can cause ankle pain, knee pain, hip pain and lower back pain!
Do I need orthotics for my high arches/ Pes Cavus?
If you are having pain in your feet, orthotics can help with your foot pain! Custom orthotics are made to match the arch you currently have in order to help support your natural arch. Regular shoes are never made to fit your specific arch but are made to fit a general range of arch types. In order to get a custom fit, custom orthotics are the way to go in order to have that custom fit in every shoe you wear!
If you have any questions in regards to custom orthotics please contact us or book an appointment with our chiropractor at nwrehab.janeapp.com