High Foot Arches – Pes Cavus
01.13.2021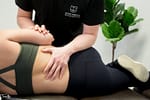 What is a chiropractor?
05.19.2021
Car accidents (MVA) happen and can cause pain and discomfort to those who are involved in the accident. ICBC covers physiotherapy treatments at 100% meaning no cost for your to get treatments (initial visit and regular 30 minute sessions) at Northwest Rehab Group to help you rehabilitate and recover after your car accident. Our team of physiotherapists specialize in car accident pains and aches, so we are here to help!
Some common pains and aches from car accidents include: whiplash neck pain, wrist pain, back pain, headaches, dizziness, sprains, strains and shoulder pain.
physiotherapy treatment for ICBC patients can include:
– soft tissue therapy
– mobilizations/stretch therapy
– ultrasound
– IFC
– vestibular rehabilitation
– cupping
– stretching and strengthening exercises
– posture corrections
– desk ergonomics
If you are looking for other treatments, we also provide ICBC treatments for chiropractic services and RMT. Please contact us to ensure that our RMT is accepting ICBC patients.
If your car accident happened within the past 12 weeks, you are automatically approved for treatments. All we require is your claim number, date of injury, and adjuster name and phone number. If it is outside the 12 weeks, please contact your ICBC adjuster for approval before your visit. You can ask us any information at info@nwrehab.ca or give us a call during our office hours at (604)875-9779.