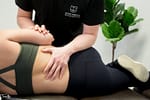 What is a chiropractor?
05.19.2021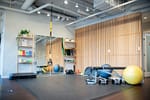 What is a physiotherapist?
05.19.2021
Have you noticed that Northwest Rehab Group has gotten some new art in the past year? Little Nrg Prints is an Etsy shop made by our chiropractor, Dr. Delos Reyes!
Little Nrg Prints, came as an inspiration during the covid lockdown in 2020. We knew our walls need a bit of colour and modern art on the walls. Dr. Delos Reyes realized she wanted to share with the world all the art she made for Northwest Rehab Group! From prints to digital downloads, she creates all array of anatomy prints. She also does custom colour and custom designs. You can reach out to her on Etsy or at littlenrgprints@gmail.com
Her modern anatomy designs are abstract and minimal, which makes Northwest Rehab Group feel modern and artsy. Check out her work at LittleNrgPrints.Etsy.com today!