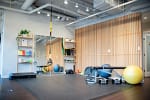 What is a physiotherapist?
05.19.2021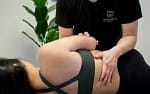 Chiropractic and Extended Health Insurance
06.15.2021
Our physiotherapy treatments are covered by most occupational extended health insurance, making treatments affordable and attainable!
At Northwest Rehab Group, we provide direct billing for certain insurance companies, these include the following:
Pacific Blue Cross
Green Shield
Sun Life
Manulife
Canada Life/Great West Life
Chambers of Commerce
ClaimSecure
Co-operators
Equitable Life
SSQ
Empire Life
Group Health
Group Source
Johnson Group
Desjardin
Maximum Benefit
Medavie
RWAM
MSP premium is also available for those who are approved by the government for 10 treatments covered at $23.00. This is not the regular MSP. We can double check if you are eligible by providing your MSP number to your profile.
ICBC:
ICBC is also available for physiotherapy without any charge. All you require is an open claim #, your accident date and adjuster name. If it is within the 12 weeks, no pre-approval from the adjuster is required. If it is outside the 12 weeks of the accident date, please contact your adjuster to confirm whether you are eligible for treatment.
Please let the front staff know your insurance policy and provider before the treatment so we can provide you with accurate information on your billings. Please note: We are not responsible for your insurance coverage or any deductibles, doctor's note rejections, plan rejections and/or co-pay. If you have any questions about your coverage, please contact your insurance provider to get more information on your insurance plan. If your provider is not on the list, please give us a call at (604)875-9779 to confirm, or email us at info@nwrehab.ca