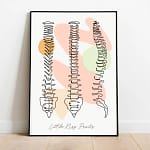 Little Nrg Prints x NRG
05.19.2021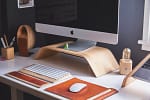 Insurance and physiotherapy
05.19.2021
A physiotherapist is a healthcare provider who helps treat illnesses, injuries and disabilities through manual therapy and exercise rehabilitation. Many individuals know to see a physiotherapist for sports-related injuries and motor vehicle accidents, but they do much more than that!
Physiotherapists go through undergraduate studies and 2 years Master of Physiotherapy program. A lot of emphasis is on anatomy, physiology, orthopedics and exercise rehabilitation.
Common conditions that physiotherapists see include:
vertigo, neck pain, whiplash, concussion
fracture and dislocation rehabilitation
knee injuries
ankle and foot injuries
shoulder pain
rib pain
pelvic pain
facial pain
MVA/car accident related injuries
The physiotherapists at Northwest Rehab Group focus on injury rehabilitation and prevention. We want to make sure that you get better and stay better! We do this by a few different types of treatments:
soft tissue therapy
kinesiotape
mobilizations (mulligan belt)
Stretch therapy
exercise rehabilitation
vestibular rehabilitation
concussion treatments
post-surgical rehabilitation
running assessments
bike fittings
postural cueing and work/desk ergonomics
modalities: IFC, ultrasound, cupping
For more information about physiotherapy, give us a call at (604)875-9779 or send us an email to info@nwrehab.ca!
To book your first visit, you can give us a call or book online at nwrehab.janeapp.com to see one of our physiotherapists today.