---
About
Northwest
Rehab
Group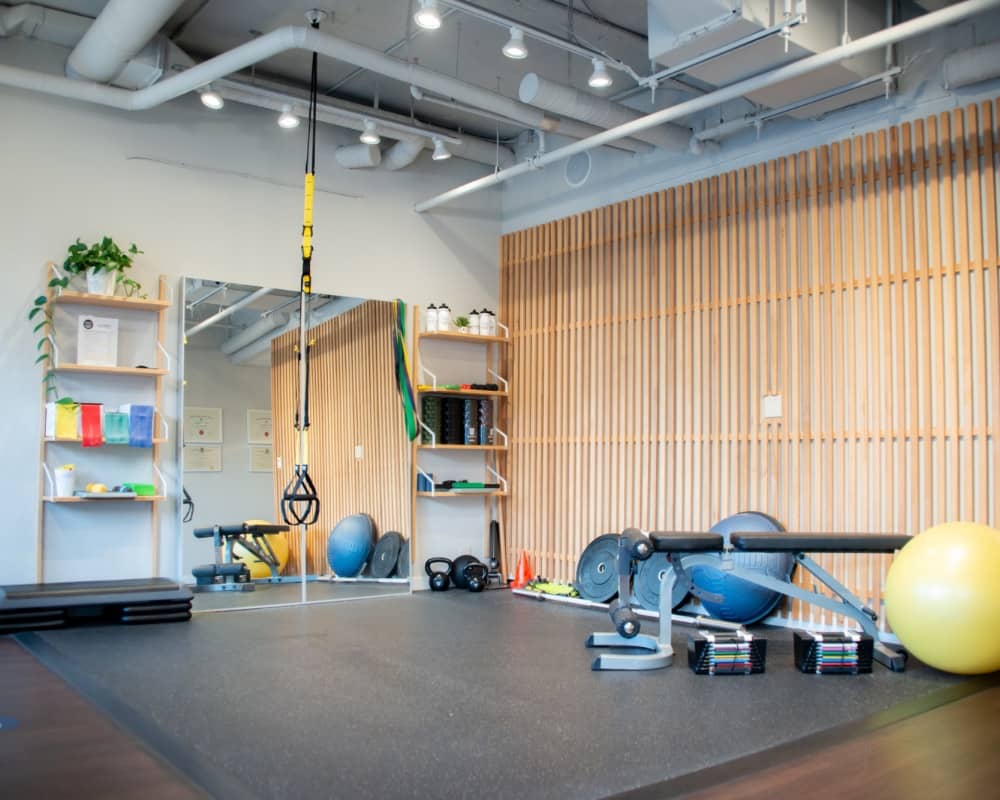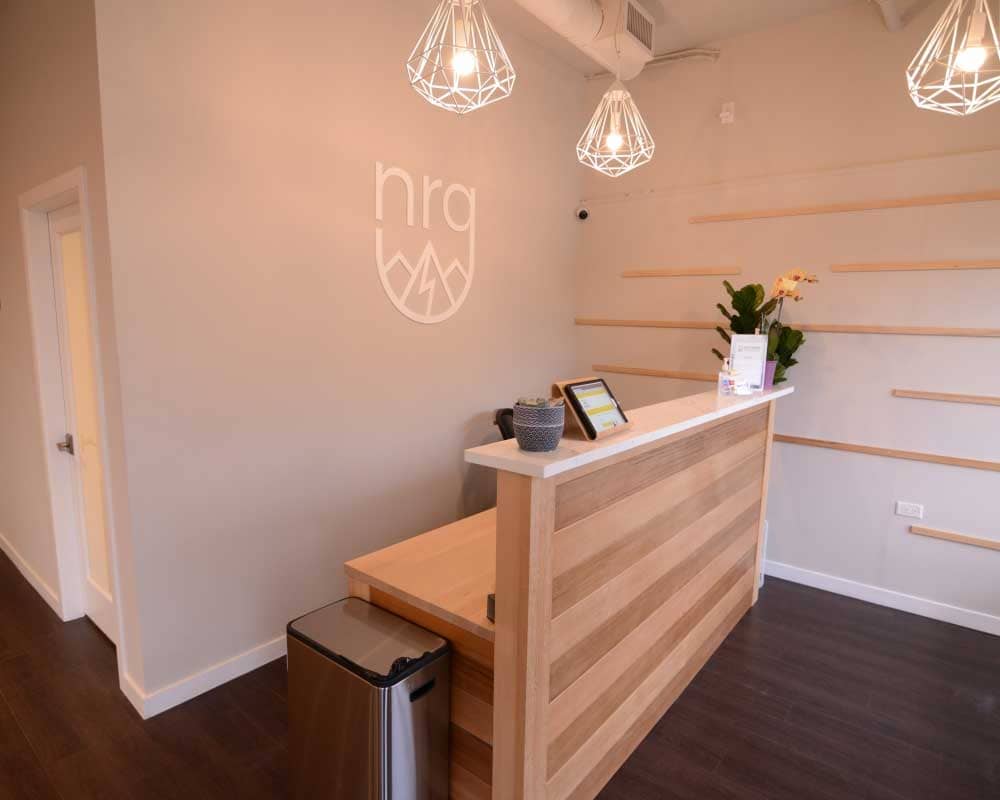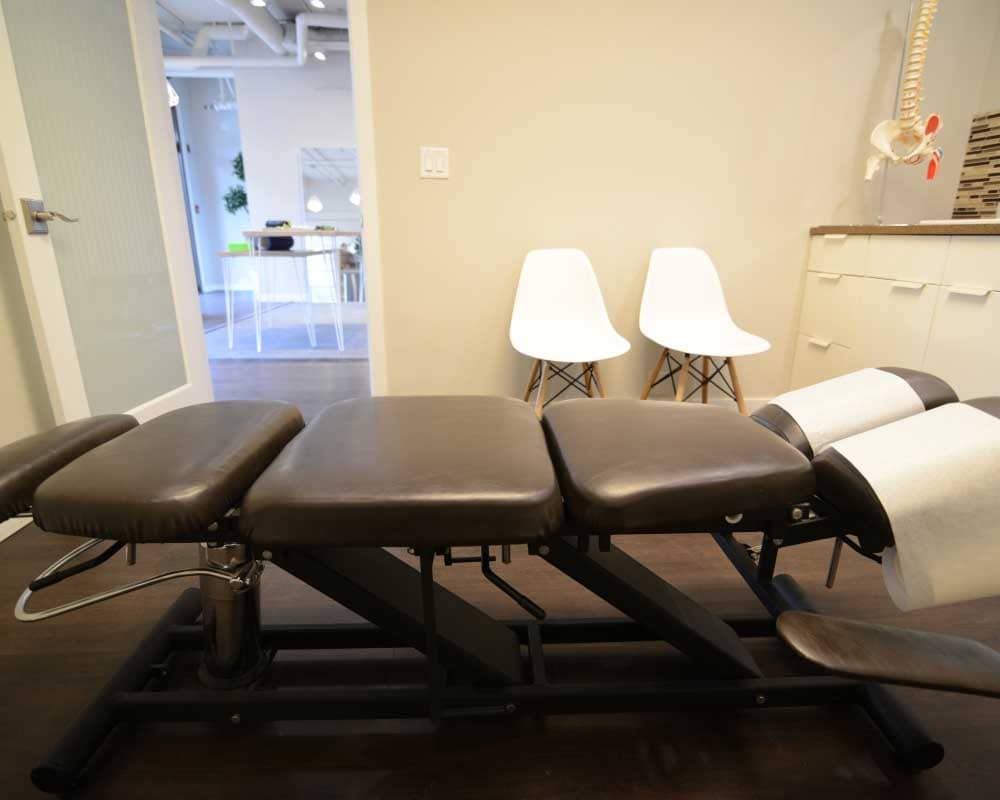 Northwest Rehab Group is a multidisciplinary clinic in the Vancouver neighbourhood of Mount Pleasant focusing on evidence-based care and interprofessional collaboration. We specialize in neuromusculoskeletal injuries, exercise rehabilitation, prenatal and postnatal care and concussion therapy. At Northwest Rehab Group, we treat you like family. We are here to make sure that your health is our number one priority.
At NRG multidisciplinary clinic, we help to alleviate pain, prevent injuries and recurrences, as well as increase your quality of life and health to its potential.
We do this by educating on healthy active lifestyle choices to improve your overall well-being. We treat you for your diagnosis, not just the symptoms, and we make sure the treatment plan works specifically for you.
---
Our Chiro, Physio & RMT Team
Dr. Minh Nguyen
Chiropractor
---
Dr. Minh Nguyen completed his undergraduate studies in Health Sciences at Simon Fraser University. With his interests and studies in fitness, nutrition and rehab, he pursued his chiropractic studies at the Canadian Memorial Chiropractic College. ... Being a former coach of the SFU swim team and heavily involved in swimming throughout his life, he has been passionately focused on educating, rehabilitation and strength training throughout his career. Dr. Minh Nguyen enjoys road biking, hiking the mountains of BC and spending time outdoors with his little pup.
Dr. Camille Delos Reyes
Chiropractor
---
Dr. Krista (Camille) Delos Reyes, is a chiropractor originally from Mississauga, Ontario. She finished her postgraduate studies at CMCC in Toronto after she finished 3 years of undergraduate studies at University of Toronto Mississauga. ... Dr. Delos Reyes practices diversified chiropractic, myofascial release technique, and instrument-assisted soft tissue therapy. She has a special interest in pre-natal and post-natal care. Dr. Delos Reyes focuses on treating the patient with manual therapy and active rehabilitation catered specifically to the individual to make sure they get back to their normal everyday life. Dr. Delos Reyes enjoys spending her free time running and doing outdoor activities with her dog, Hudson.
Dr. Amanda Zeleschuk
Chiropractor
---
Dr. Amanda Zeleschuk completed her undergraduate degree in Athletic and Exercise Therapy then continued her educational journey at the Canadian Memorial Chiropractic College where she graduated ... with honours. Dr. Zeleschuk is passionate about providing inclusive and patient-centered care for individuals of all ages and abilities. She takes an active approach to treatment and utilizes multiple techniques including exercise prescription, patient education, chiropractic manipulations, joint mobilizations, and soft tissue therapy. She works with her patients to develop individualized treatment plans to help them meet their health and wellness goals. In her free time, Dr. Zeleschuk stays active through running, hiking, cycling, and yoga.
Chelsea Eng
Physiotherapist/ Pediatric Physio
---
Chelsea grew up in Vancouver where she was involved in competitive dance from a young age. It was through dance that she developed a love for movement, anatomy, and healthy living, and was first introduced to physiotherapy. ... This led her to complete her Bachelor's of Science in Kinesiology and Master's of Science in Physical Therapy at McGill University. Chelsea's approach to helping others recover from injuries include manual therapy, exercise, education, and empowerment!When not at work, you can find Chelsea enjoying the outdoors running, biking, or skiing. She's excited to trade back running in a Montreal snowstorm to running in the Vancouver rain.
Sophie Mason
Physiotherapist/ Pelvic Floor Physio
---
Sophie completed her Masters of Physical Therapy and Bachelor of Science in Kinesiology at Western University. She has since completed her Orthopaedic Manual Therapy level 1 certification and the first 2 levels of her Pelvic Floor Physiotherapy certifications. ... Sophie aims to educate and empower her clients to play an active role in their recovery. She uses a combination of exercise and manual therapy to help her clients function at their best during sport and everyday life, and takes the time to create personalized and meaningful goals with each client. Outside of the clinic, you can find Sophie hiking, exploring local restaurants, or planning her next international trip.
Brian Hua
Physiotherapist
---
Brian completed his Masters of Physical Therapy degree at University of Sydney. He worked in Sydney where he gained valuable experiences from working with a variety ... of patients; this includes, but not limited to post-operative, neurological, and musculoskeletal conditions. His treatment approach includes a thorough assessment and education to help you better understand your body. Brian encourages a proactive patient engagement to help you recover and reach your full potential. With an avid interest in all types of musculoskeletal and sport injuries, Brian is eager to help those looking for preventative education and personalized care through exercise prescription and manual therapy. Outside of work, he also enjoys staying active – whether that be at the gym, playing basketball, golfing, or hiking. As much as he enjoys staying active, relaxing with a cup of coffee is always nice.
Celina Lai
Registered Massage Therapist
---
Celina's interest in the human body began at a young age after experiencing manual therapy and all its benefits due to various major injuries stemming from a competitive hockey career. She graduated from the ... West Coast College of Massage Therapy and has an interest in pain science. Celina believes that manual therapy can be beneficial for many different ailments ranging from acute injuries to general life stressors. Her interests and passions in treatment lie in helping others relieve pain and tension. She views patient education as an important facilitator in helping patient's road to recovery. When outside of the clinic, you can find Celina out in nature rock climbing, hiking or camping.
Katherine Batho
Registered Massage Therapist/ Prenatal RMT
---
Katherine graduated from Vancouver College of Massage Therapy in 2015. She enjoys treating orthopedically with a holistic approach. Her intention is to provide an effective yet relaxing treatment. Techniques incorporated ... into treatments include myofascial release, prenatal massage, neuromuscular technique, trigger point therapy, joint mobilizations, stretching, and Swedish massage. Katherine has completed continuing education courses in pregnancy massage, post-caesarean treatment, and breast treatment. She is committed to deepening her knowledge and continues to take courses on massage and women's health. Katherine is currently pursuing a Bachelor's degree in Health Science through Thompson Rivers University. When Katherine is not at the clinic, you will find her hiking one of the local mountains, hula hooping in a park, or cycling around the city.
Lauren Chan
Registered Massage Therapist
---
Lauren graduated from the massage therapy program at Langara College. She holds a Bachelors of Science degree in Kinesiology from SFU. She is passionate about .... holistic health and has experience teaching people about corrective and rehabilitative exercise. An active person herself, she quickly found that manual therapy helped optimize her recovery after going through an MVA and other musculoskeletal injuries from sports and work. She is motivated to help others in their recovery and wellness journey. Her treatment style includes the use of traditional Swedish massage, Myofascial release, muscle activation, joint mobilization and personalized exercise prescription. Outside of the clinic, Lauren is weightlifting, playing volleyball or playing with music.
---
Frequently Asked Questions
Do you direct bill?
Yes! We provide direct billing for certain insurance companies, these include the following: Pacific Blue Cross, Green Shield, Sun Life, Manulife, Canada Life/Great West Life, Chambers of Commerce, ClaimSecure, Co-operators, Equitable Life, SSQ, Empire Life, Group Health, Group Source, Johnson Group, Desjardin, Maximum Benefit, Medavie, RWAM. Please let the staff know your insurance policy and provider before the treatment so we can provide you with accurate information on your billings. If your provider is not on the list, please give us a call to confirm. We are not responsible for your insurance coverage or any deductibles, doctor's note rejections, plan rejections and/or co-pay. If you have any questions about your coverage, please contact your insurance provider to get more information on your insurance plan.
Do I need a doctor's referral?
Chiropractic and physiotherapy services does not require a doctor's referral, however, some insurance plans require physician referrals for massage therapy and custom orthotics. Please contact your insurance provider to know whether your plan required a doctor's referral for massage therapy and custom orthotics.
What should I expect for my first visit?
Please arrive 10 minutes before your initial consultation to fill out the forms in our waiting area. If you'd like to speed up the process, please fill out the online forms during the initial online booking process. For all initial visits, even RMT visits, we will then proceed with a thorough assessment, and decide whether the condition is something within our scope and provide treatment, or we may need to refer you out for further examination. Please allot 45 minutes to an hour of your time for the chiropractic and physiotherapy appointment.
How do I cancel an appointment?
You may cancel by giving our multidisciplinary clinic a call at (604)875-9779, sendings us an e-mail at info@nwrehab.ca or rescheduling online at nwrehab.janeapp.com. Please giving us at least 24 hours of notice so we may allow someone else to be treated during that time. Last minute cancellations within 24 hours will be billed 50% of the allotted treatment, and no shows are 100% of the allotted treatment. The cancellation is not billable towards your insurance benefits.
What areas can I get treated?
We treat all areas of the spine, muscles, joints, tendons and nerves! Our chiropractors and physiotherapists are highly trained to provide manual therapy to issues that include, but not limited to, back pain, neck pain, plantar fasciitis, carpal tunnel syndrome, tennis elbow, knee pain, rib pain, and all other issues relating to your joints and the muscles around it! For muscle pain, our massage therapist are trained to provide therapeutic care to any injuries that cause muscle tissue to tighten or cause aches and pains.
Will I be in pain afterwards?
With any of our treatments, some will find that they get instant relief and walk out with little to no pain, while others find relief after multiple treatments. The most common side effects are soreness and muscle and joint aches, especially within the first 24 hours.
Chiropractic: Do I have to receive an adjustment with a chiropractic treatment?
No, you do not. If you are not comfortable with getting adjusted, that is fine! Often times, a chiropractor will use several other techniques to help relieve pain in the area of complaint, not just adjustments. We use other techniques that include mobilizations, soft tissue therapy, ultrasound therapy, IFC, instrument-assisted soft tissue therapy, and exercise rehabilitation at our multidisciplinary clinic.
Do you work with ICBC, MSP, and WorksafeBC claims?
Yes, we work with MSP, ICBC and WorksafeBC claims for chiropractic. We do accept ICBC for physiotherapy Only our RMTs Niki and Kaelin accept MSP patients for massage (covers $23). At the moment, we do not take ICBC or WorkSafeBC claims for massage therapy.
Please let the front desk staff know if you have any of the following claims.
---
Our Blog
Always keep your body and mind working! Our blog provides information on the latest research and information for your health needs.
Rehabilitation Exercises For Rotator Cuff Injuries And Other Shoulder Conditions
The shoulder is a complex joint that allows for a wide range of motion. However, this mobility also makes it susceptible to injuries and conditions, with rotator cuff injuries being one of the most prevalent. The rotator cuff consists of four muscles and tendons that stabilize the shoulder and facilitate its movement. Rotator cuff injuries can occur due […]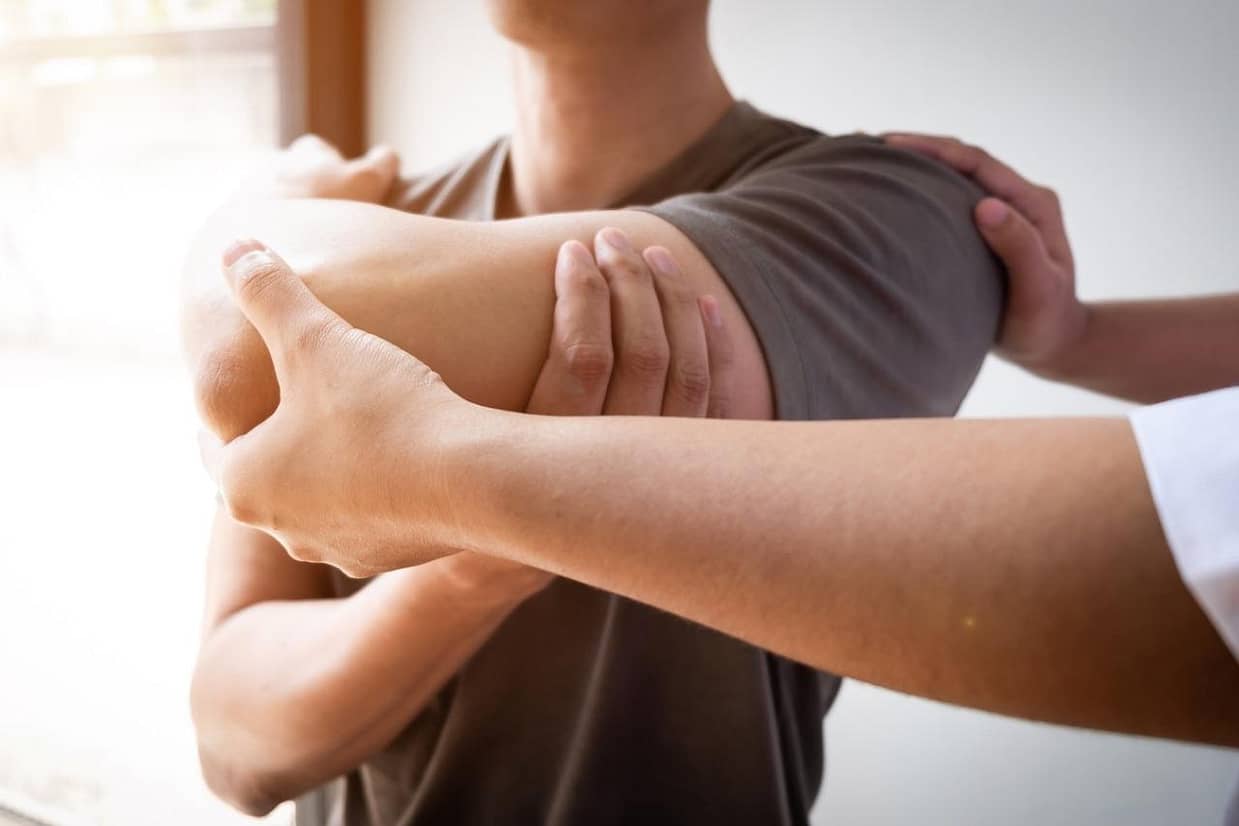 Rehabilitation Exercises For Rotator Cuff Injuries And Other Shoulder Conditions
The shoulder is a complex joint that allows for a wide range of motion. However, this mobility also makes it s %5B…%5D