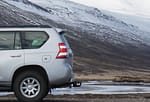 ICBC Chiropractic Flat Fee Program – ends March 31, 2019
03.24.2018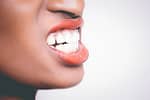 TMJ Specialist Vancouver
04.17.2018
Yoga is a great way to stretch those muscles, activate muscles you haven't used in a while, and get those joints moving! Don't forget, this a great way to break a sweat! Other benefits of yoga include increasing flexibility, cardio, balance and respiration! Don't forget to take a breath while you're doing yoga!
Never done yoga before? This is a great way to start! And better yet, it's free for our NRG family! We want to make sure you're getting active and moving, so every other Tuesday, we have a free yoga class here at Northwest Rehab Group!
Whether you have wrist pain, low back pain, or any pain or injuries stopping you from getting back into physical activity, this is a great starting point. Our chiropractors and massage therapists make sure that our instructor knows your injuries and that you are able to modify the poses so that you are moving in a safe way! Yogis alike, we want you to come check it out and have a great time!
We have a small class size of up to 6 people, so if you needed some more 1-on-1 time during yoga, this is the place to come! We provide a positive space for those nervous to join a class. You can also meet some great people in the neighbourhood!
Sign up starts the week before the class, so come to the front desk or give us a call at (604)875-9779!
#NRGYoga #NRGFamily