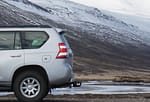 Physiotherapy and ICBC
05.17.2021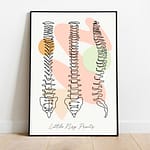 Little Nrg Prints x NRG
05.19.2021
A chiropractor is a doctor/healthcare professional who specializes in neuromusculoskeletal issues by diagnosing and treating the source and any issues attributed to the pain. Neuromusculoskeletal dysfunctions or disorders means that we work on conditions related to the spine, nervous system and joints. We don't just work on just the spine! We work on different parts of the body. This includes your head, jaw, elbows, hands, knees and toes.
SCHOOLING:
Chiropractors go through undergraduate studies and 4 years of the doctor of chiropractic program. Chiropractors learn anatomy, physiology, biology, diagnosis, chemistry and hands-on manual therapy, to name a few. During the 4 years, of chiropractic school we also do a 1 year internship with hands-on care.
CHIROPRACTIC PROFESSION:
As the chiropractic profession evolves, Northwest Rehab Group focuses on evidence-informed chiropractic care. Thus, we use history and physical assessments which include orthopedic testing to diagnose, and evidence-based manual therapy during our treatments.
TREATMENTS:
In addition, another assumption about our chiropractors is that we don't just adjust/crack backs! An adjustment is just another tool in our tool belt, which also depends on the comfort level of the patient. Therefore, if you do not want an adjustment, you let us know! We have other ways to make sure you get better and are rehabilitating. Thus, some treatment styles that we do include:
– Soft tissue therapy (ART, MRT)
– mobilization (stretching/low amplitude and low velocity)
– Stretching (i.e. PNF stretching)
– Cupping
– IASTM (Instrument assisted Soft tissue mobilizations/scraping/ Gua Sha)
– kinesiotaping
– exercise rehabilitation which can include strengthening and stretching
– postural cueing
We do not believe in aligning bones, or requiring x-rays on initial visit (unless warranted or a fracture or pathology is suspected, which we would refer you to the ER or your family physician, depending on the severity). In addition, we are healthcare providers who are here to help you understand what is going on with your pain. We want to get you the proper care to get you back to your everyday activities!
For more info about chiro services, give us a call at (604)875-9779 or send us an email today to info@nwrehab.ca!
To book an appointment, you can book online at nwrehab.janeapp.com today!